Our Whitewater Canoe journeys
---
We specialise in guided multi-day whitewater canoe journeys on the longest whitewater canoe trail in Australia, which includes sections on the Nymboida, Boorimbah (Clarence) and Mann Rivers in Northern NSW.
During the journey we will spend time living and moving together as a community, connecting with all of life – our surroundings, ourselves and others to tangibly experience our interdependence. We will travel downstream as a tribe, carrying everything we need to survive and thrive in our canoes, and all contributing to cooking and camp creation. Each participant will be provided with a 60litre barrel to put their belongings in.
Why would this experience be good for you?
---
Spending a few days immersed in nature has many mental and physical health benefits, and these combined with the adventure into wild locations only accessible by canoe, will energise your mind body and soul.
Being in canoes creates a platform for a much more intimate understanding of yourself and of the water. It is not like the gun-ho, guided experience of a rafting adventure. Instead boats are paddled in pairs, facilitating an opportunity for you and your paddling buddy to actively develop trust, communication and understanding, as well as experiencing first hand the outcome of your paddling decisions.
The Clarence & Nymboida rivers have a safe, drop-pool style, so capsizes and mistakes are harmless fun, with ample room to collect our wits and process our experiences in the calm pools below.
The excitement of the rapids is well complemented by the peaceful, pristine, natural gorges that engulf us as we venture further downstream. Wilderness campsites far from civilisation provide the backdrop for impressive stargazing opportunities as we commune around the campfire by night.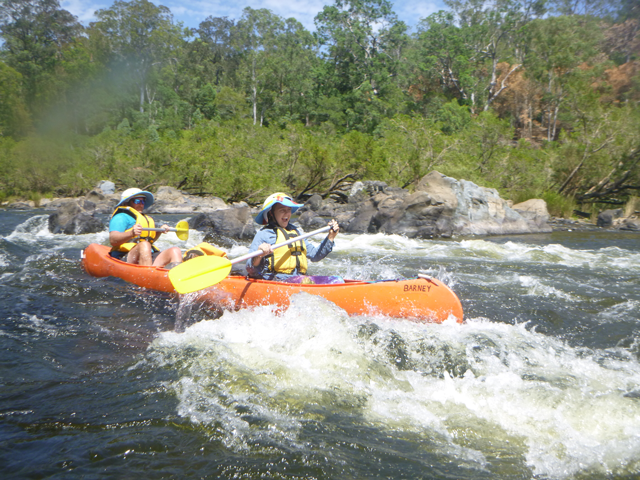 What if I haven't paddled a canoe much/ever?
We welcome courageous beings who are keen to immerse themselves in the art of learning something new and embrace the failing forwards nature of beginner-dom.
If your canoe experience is limited, don't stress: no paddling experience is required and beginners are very very welcome!
We will teach everyone the skills, features and safety tips needed to give whitewater canoeing a go. An open-minded, positive outlook and sense of adventure, will be all you need to bring. Many of our sections of the river we paddle are perfect for developing canoeing skills, as there are easier grade 1 and 2 rapids for the first few days, allowing time for solid skill development, and little consequence for mistakes. As the journey continues and your skills improve we will approach  some more challenging rapids and depending on the river level, we may need to portage (walk around) some of the big ones. 
A great progression in physical challenge will be equally matched by a journey deeper into our understanding of ourselves and the way we can effectively communicate, trust and collaborate with each other. An embodied practice of learning and experiencing simultaneously, which ripples through your lives in the future, as memories and experiences that shape you as you move forwards with a renewed sense of connection and understanding. 
Do I need to be super fit?
We believe your attitude is valuable, so with a good one of those, it is amazing what your body is capable of.
To get the most out of the adventure though, It is preferred that you have a moderate level of upper body/core strength and that you are comfortably able to sit for 4-6hours a day paddling, as well as prepared for the possibility of falling out of your canoe and floating down a rapid. It is also helpful if you are able to walk on uneven, slippery surfaces at times, sometimes dragging or pushing a canoe with other team members, if a portage (walking around a rapid) is required.
The Wilderness is a beautiful platform for developing new skills, friendships and exploring new places, both in the world and our relationships with others. During our holistic adventures we encourage participants to accompany the physical aspects of self powered travel by welcoming a multi-faceted transformational journey. After all, away from technology, and immersed in reality, it is a great place for some reflection and introspection. We are excited that you could JOIN US on such a unique opportunity!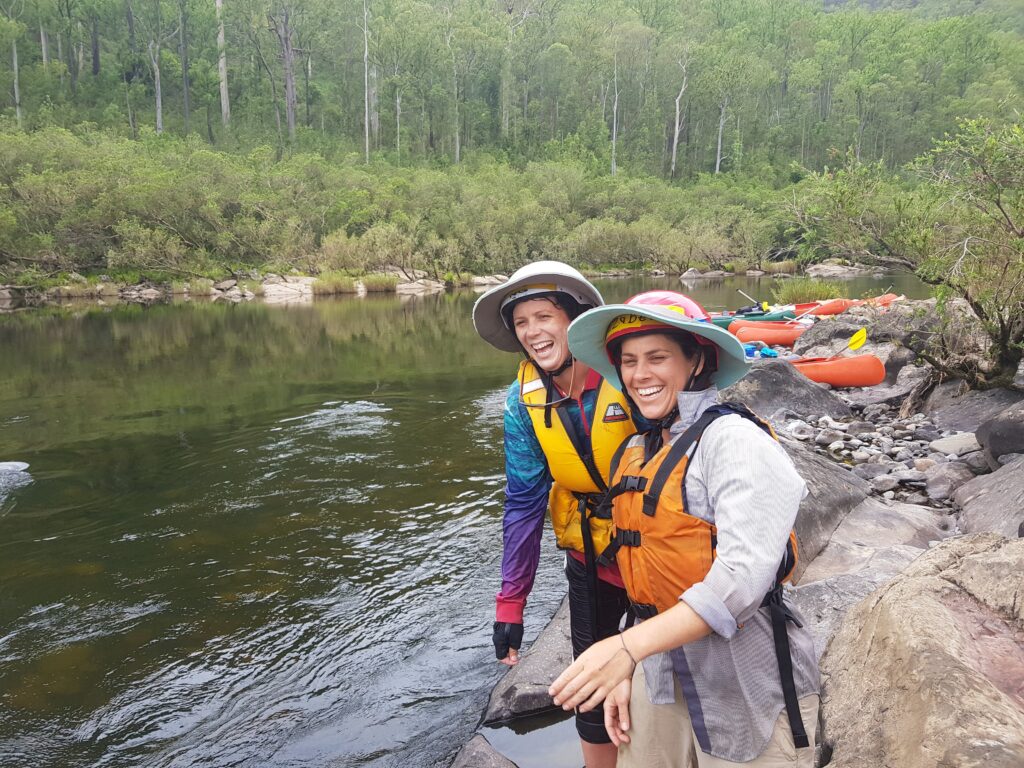 ---
Where is it? How do I get there?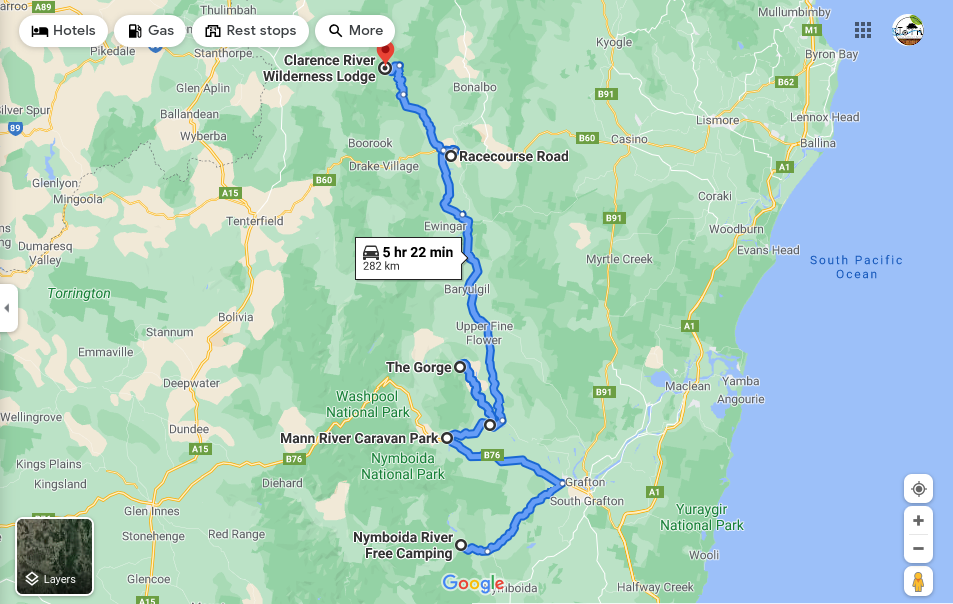 Our journeys operate on the Clarence & Nymboida river system, and these are both free-flowing, wild rivers that are greatly influenced by recent rainfall; it means that we need to be fluid with our journey locations in response to emerging weather conditions. 
Many of our journeys start and finish at the Clarence River Wilderness Lodge or the Nymboida Camping & Canoe Centre
We will provide accurate meeting point information within a fortnight of our journey commencing. 
At all locations we will provide a safe place for you to park your car and a shuttle back to this point at the end of the journey.
Our guides are trained and familiar with all sections of the river system, and we reconnaissance them again after any significant flood event, to ensure they are still safe and accessible. We thoroughly enjoy adapting to the recent conditions and embrace the seasonal variations that this natural environment provides.
Above is a map showing the range of meeting locations we operate from.
| | |
| --- | --- |
| If you are coming from: | Average commute times to our river journeys: |
| Byron Bay/ Ballina Airport | 2.5-3hrs |
| Gold Coast Airport | 3-3.5hrs |
| Brisbane Airport | 3.5-4.5hrs |
What's Included:
An introduction to canoeing skills, followed by a 2 day whitewater journey in canoes
Outdoor Education Instructors trained in Wilderness First Aid
Qualified & experienced Whitewater Instructors & Guides to keep you safe on the water
Delicious Nutritious Food for your entire stay - Featuring: Local, Organic, Sustainable produce 
Wilderness Camping under more than 5 stars, with nights spent relaxing by the fire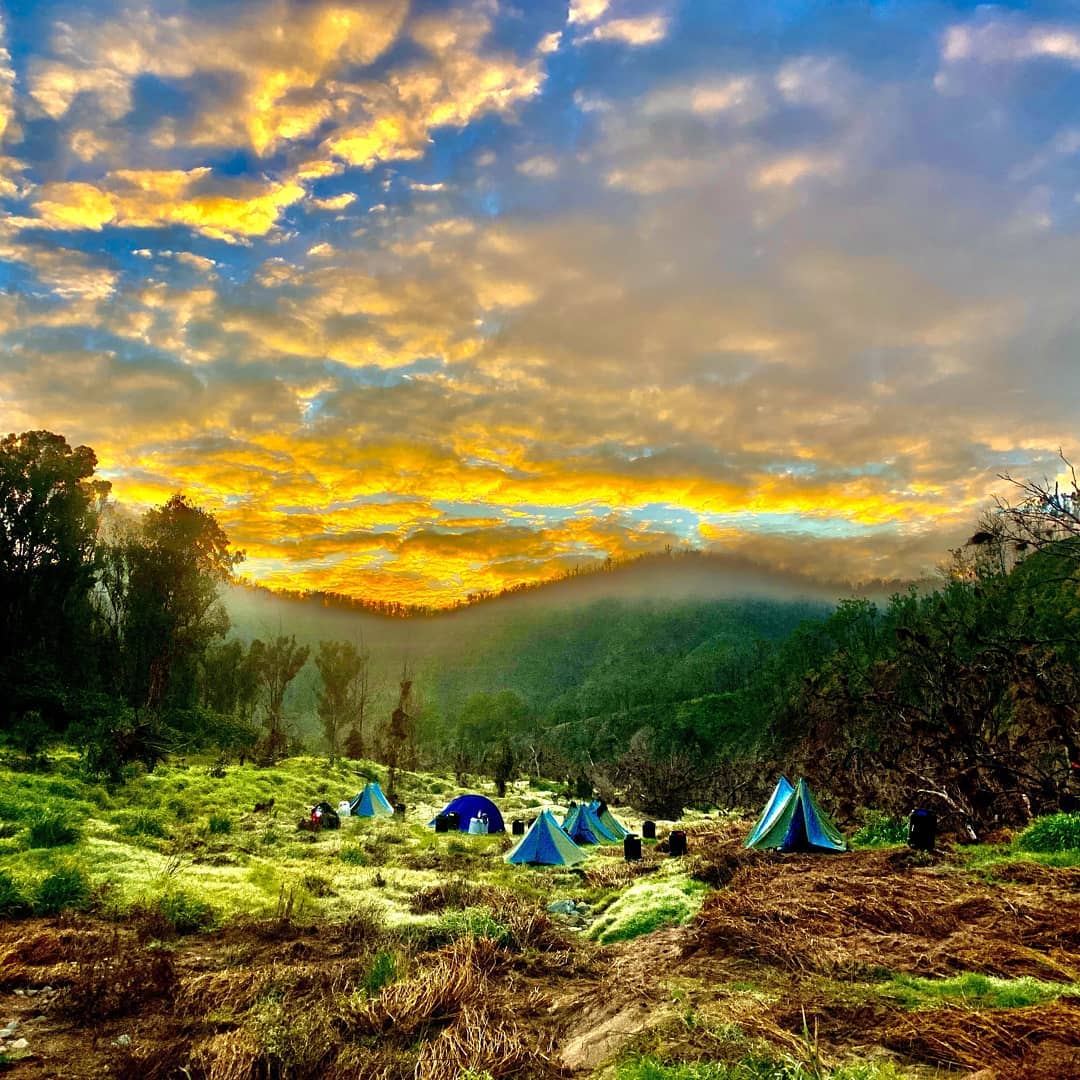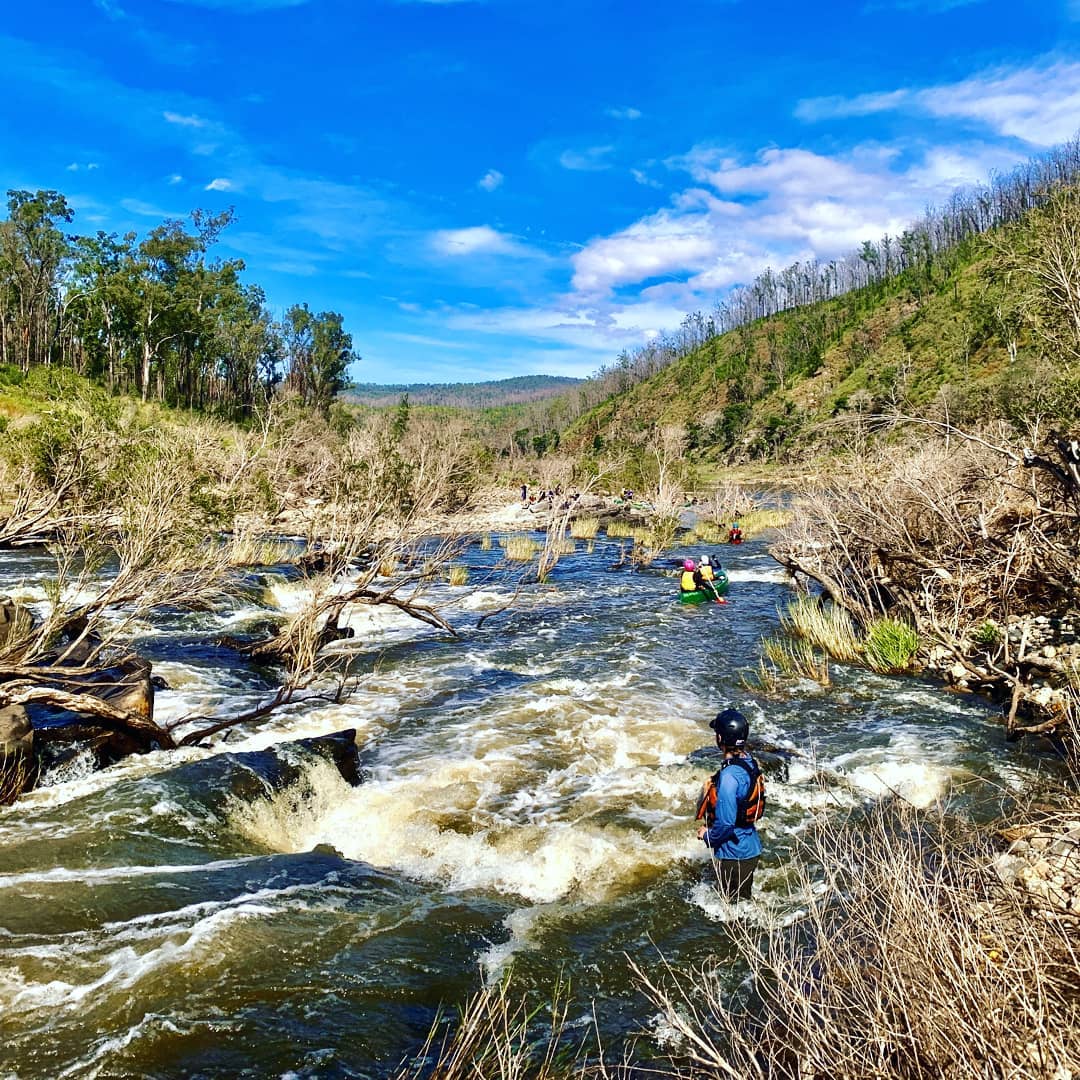 Also:
Also:
Canoes, Paddles, Barrels, Lifejackets, Helmets and all other rescue gear
Wilderness First Aid kit and Satellite Phone
Campsites, National Park Permits & Car Shuttles 
The option to hire tents and sleeping mats
AND A free Digital Detox - because we go beyond the reaches of reception, freedom from phone calls and emails!