We're super glad to hear you will be joining us on an adventure soon.
We know how it feels, that combination of excitement, nerves and apprehension as a new experience approaches.
Common things people want to know:
How much stuff can I bring?
You will be packing your belongings, including the tent and sleeping mat we provide you with, into a 60Litre barrell. Each canoe will carry 3 of these, 2 personal and 1 filled with group gear/food.
Packing lightly is helpful and coming up with creative ways for things to have mulitple uses (eg. a warm jumper that can also be your pillow) will help you fit more in. Generally one of the benefits of canoeing is you can carry a bit more than on a hiking trip, particularly food-wise, there is more space for fresh veggies and tinned goods.
Should I bring my phone?
No. I know it can be a hard concept to consider, especially as phones play such vital roles in our lives as a source of connection, information and safety. For one, we will be going places far from the reaches of reception - deep in land-line country where we need a sattelite phone to pickup signal. Also you're in a canoe, and while we try to waterproof things, nothing is guarenteed. So it's better to keep valuables like that dry and safe at home/school or on the bus.
What kind of boats do we paddle?
You will paddle canoes in pairs. They are open, plastic craft that fit two people and 3 barrels of gear in each. They are paddled with a canoe paddle, which has 1 blade and a T shaped handle (kinda like a big spoon)
How many people in a tent?
Our tents generally fit two students in each, although some can cater for up to three. You will sleep with peers of the same gender.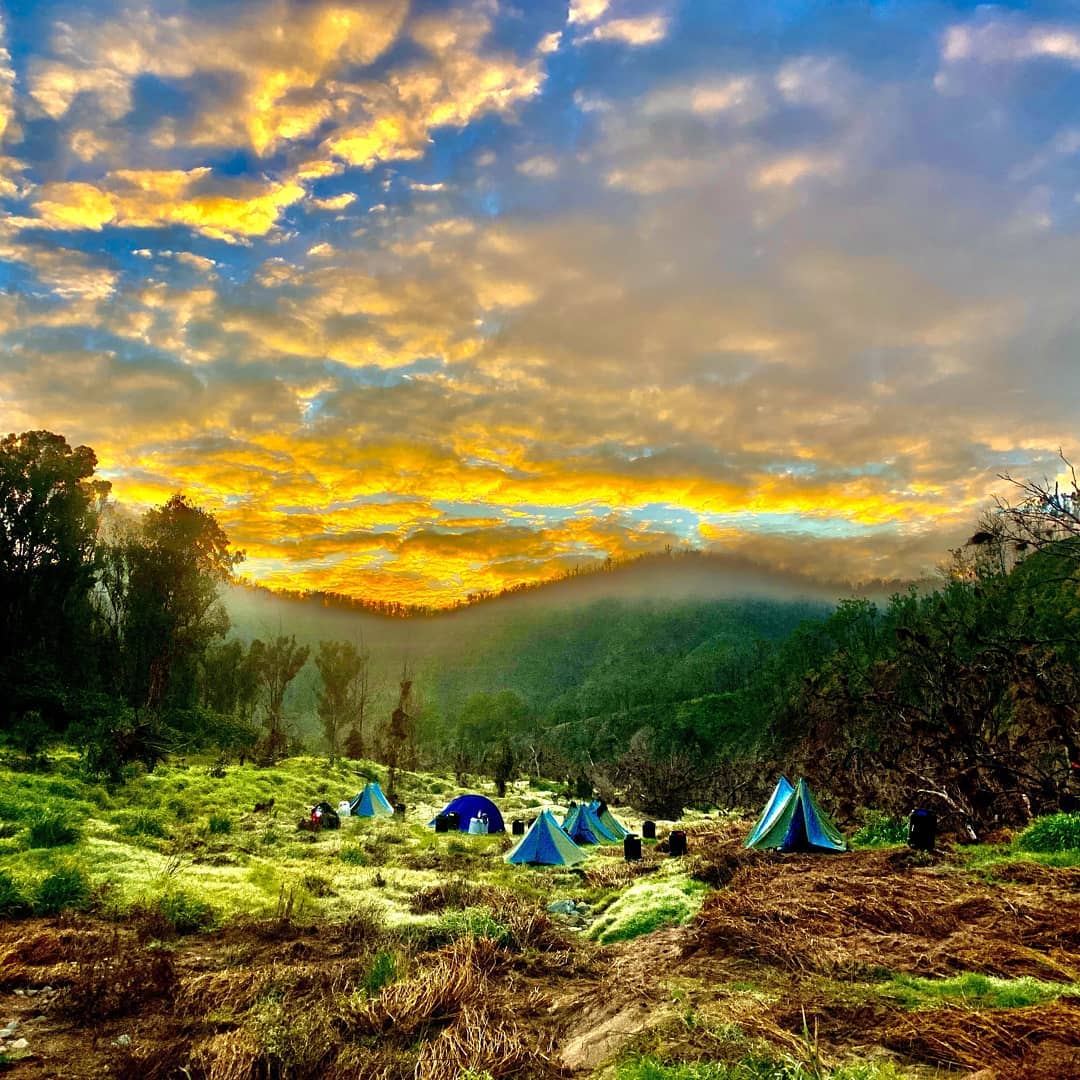 Common things people want to know:
What's the food like?
Spending the week travelling by self-power will change your relationship with meals a little, no longer an event to just break up the day, food will become a noticeable energy source crucial for helping you propel your canoe forwards towards our destination.
It will also be something to look forward to. Our meals are fresh, tasty and well-tested on hungry bellies. Featuring local, sustainable produce grown in the river basin. We will take your stomach on a worldly tour as we tantalise your taste-buds with meals inspired by our travels through Mexico, Greece, Thailand, Japan, India, Africa & Italy. No doubt you will encounter something new on your journey, and probably learn some fun meals to prepare for your family at home.
Are there showers, toilets and rubbish bins?
This is a wilderness journey far from civilisation.
Showers come if its raining and we will dig toilets at each camp. Please don't bring wet wipes to make up for this, they are terrible for the environment. We do have a portable shower you can hang up to have a little clean if needed, so rather bring some eco-friendly soap and a face washer to do that.
You will be surprised how fresh you feel having been in the river all day.
We carry all our rubbish out with us and leave no trace. We seperate compost, soft plastic recycling, commercial recycling from landfill, and pride ourselves on minimising what ends up in landfill. Any support of assisting this is greatly appreciated.
What do I do if I have my monthly cycle on the trip?
Monthly cycles can be supported on our journey and are something our female guides navigate regularly, and shouldn't prevent you from thriving on the experience. Being immersed in water means that internal sanitary products (tampons, moon cups) can be better suited, however period undies, reuseable pads and sanitary pads can also suffice, you may just need to change them at breaks - there will be plenty of space and time to do so. We will need to ensure you carry any used items out with you, so you may want to pack some zip lock bags, although we do provide sanitary disposal bags in our toilet kits for you to use. Be aware that changes in routine and energy exertion can alter your cycles, so it's a good idea to bring some sanitary items with you even if you don't expect to get your period during our journey. Better to be over prepared!
Being aware of how best our leaders or your peers can support you as you navigate any additional changes in your energy, mood and emotional state, can be helpful too. Although sometimes awkward and annoying to navigate on a trip, being immersed in the wilderness can be a wonderful place to connect to and trust these powerful cycles that women have experienced for eternity.