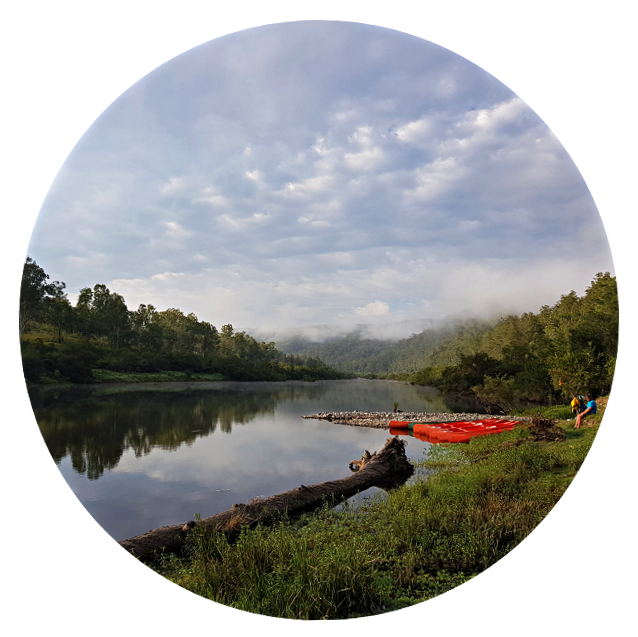 Looking to escape the hectic pace of modern life and unplug from technology? Want an opportunity to practice the art of being still, being here and being present? Craving an adventure, a chance to connect with like-minded people, and that feeling of accomplishment that results when you push yourself beyond what you thought was possible?
Then our Holistic Adventures are for you! Designed primarily for adults (especially those young at heart), and varying in length from an afternoon, a weekend up to a week, we offer a range of opportunities to entice beginners and well-seasoned explorers to JOIN.
We would love for you to JOIN Us on an Adventure and discover a new perspective of yourself and the world around you. See the awesome adventures we offer below!
Candlelit Canoe on the Cabarita Canals
Come and canoe along the Cabarita canals by candlelight. A picnic basket filled with floating organic appetisers will accompany cushions and candles-a-plenty. Breathe in the fresh sea air, as the sunsets and the stars begin to dance overhead.
Get a group together to celebrate in style by being guilded through the secret nature passages in Cabarita.
All equipment and afternoon treats and drinks provided so all you need to do is bring yourself and a sense of wonder. This is a 1.5 hour experience that can be privately booked for up to 15 people for $600
Enquire Here
Or you can join us for our monthly Full Moon paddles that are open to the public.
Book now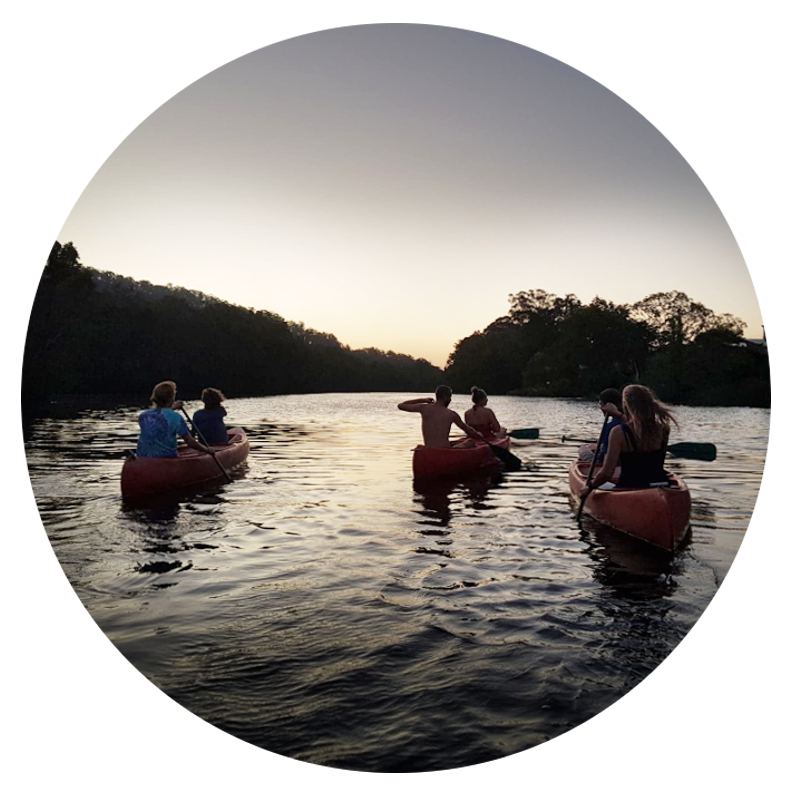 A Weekend devoted to Wellness
---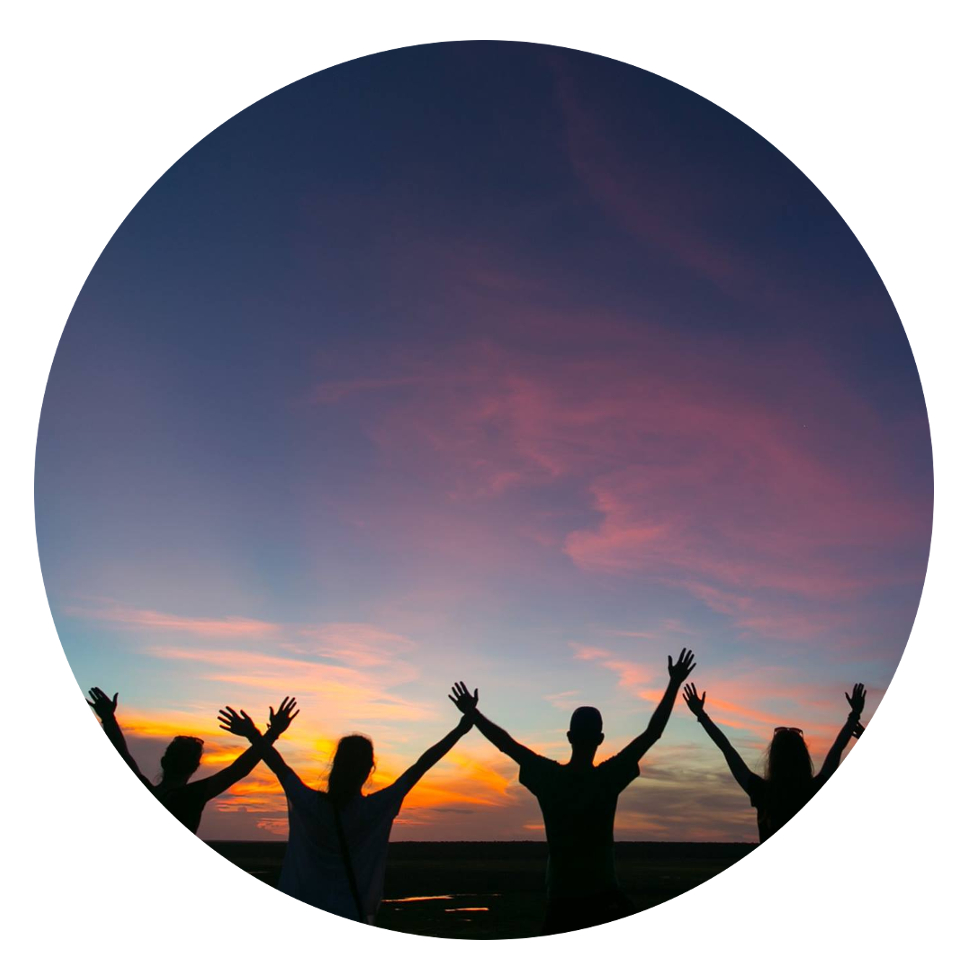 Wellness Weekend Retreats
The Hideaway, Cabarita Beach
Dates – TBC
A weekend filled with wellness. It's time to step away from the rat race, go back to basics and reconnect with your mind, body and soul. Two days filled with nurturing movement, nourishing food and wellness workshops, hosted at The Hideaway.
Inclusions: Body Compass sessions, Massage & wellness workshops and a sunrise/set canoe paddle.
Register your Interest
An Amazing Adventure Awaits
---
Wildwater Wellness Immersions
A gentle week-long journey in canoes, along a section of the whitewater canoe trail in Australia. An opportunity to leave behind the stressors of modern life, immerse yourself in nature, nourish your body with movement and fresh healthy food and form real connections with those around you. A chance to rejuvenate, reconnect and re-discover your natural wellness. Beginners and/or experienced canoers welcome - all you need is an open-mind and sense of adventure!
Coming up 2019
Nonviolent Communication White Water Emersion Journey 20th-28th March

Wildwater! An Adventure For Teens 16th-21st April
November Finding your Flow
January Compassionate Communication (NVC)
Register your Interest