"Your Journey may have started long ago, but we are glad it has brought you here. Thank you for choosing to share it with us, somewhere in the Wilderness"

Journey Outdoors In Nature opens up doors so that people from all walks of life can JOIN Us and step outside into nature. Looking for a breath of fresh air or something to take your breath away? You've come to the right place, we know where to look.
Our Journey facilitators have all experienced a variety of Indoor and an outdoor lifestyles and have seen, felt, heard, tasted and smelt the benefits of Journeying Outdoors In Nature first-hand. We want to help you experience the difference. So come JOIN Us on an Adventure today!
Whether you are looking to let loose a Wild Kid in our OSHC programs, Reconnect with Nature on one of our Holistic Adventures, or Transform your Team through our Workshops and Camps; please have a squizdingle and JOIN our community for our updates, special deals and newsletters.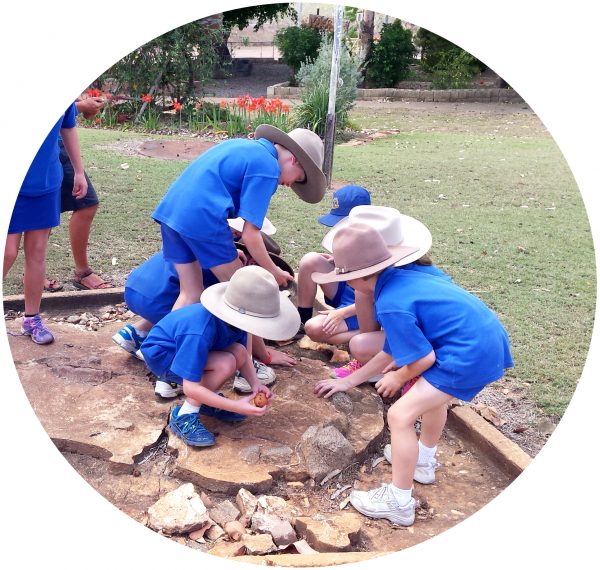 Wild Kids
Looking to cultivate your child's sense of Wonder and Curiosity? Struggling to tear them away from the screen and incorporate Green time into their week?
Why not JOIN Us on one of our Wild Kids programs and give your child the opportunity to explore the real world under the guidance of our trained Outdoor & Environmental Education Teachers. Building their body confidence through unstructured Nature Play, Treasure Hunt Journeys and building Bush Cubbie Houses, nourishing their Health and Wellbeing with regular Mindfulness activities, your child will leave our sessions revived, energised and with a big smile on their face! So come JOIN Us and unleash your Wild Child today!
Wild Kids in Manly West for Term 4, 2016

JOIN Us for:
An afternoon filled with treasure hunting, shelter building, mud pie baking, creating mini boats and playgrounds for ants. Interspersed with mindfulness activities and emotional release time and plenty of organic snacks
We will unleash the WILD inside your child. Come prepared for an afternoon of adventure within Herbert Street Park, make sure to pack in your raincoat, hat, water bottle, clothes to get WILD in and some healthy snacks.
WHO: Wild Kidlets aged 1-4 years
              Wild Kids aged 5-12 years
WHEN: Every Monday! Wild Kidlets from 3.30pm – 4.30pm and Wild Kids from 3.15pm – 5.15pm.

*Starting the 10th October and running until 28th November
WHERE: Malaleuca Environmental Park
(Herbert Street Park),Manly West. Meeting at the playground on Clifton Street
PRICE: Wild Kidlets – $10 per session & Wild Kids – $20 per session
*10% discount for siblings.
To register contact Tegan, Jemma or Laura on:
Mobile: 0457 661 573
Email: At the bottom of this page!
or directly to joinus@journeyoutdoorsinnature.com.au

Holistic Adventures
Looking to escape the hectic pace of modern life and unplug from technology? Want an opportunity to practice the art of being still, being here and being present? Craving an adventure, a chance to connect with like-minded people, and that feeling of accomplishment that results when you push yourself beyond what you thought was possible? Then our Holistic Adventures are for you! Aimed primarily at adults, and varying in length from a day, a week, to a month, we offer a range of opportunities to entice beginners and well-seasoned explorers to JOIN. There are Holistic Adventures happening in locations across South East Queensland, Northern New South Wales and Beyond. We will travel using self powered means, whether it is paddling, bushwalking, cycling or sailing; while facilitating a journey beyond the physical elements, aimed to nourish your mind and soul. We would love for you to JOIN Us on an Adventure and discover a new perspective of yourself and the world around you.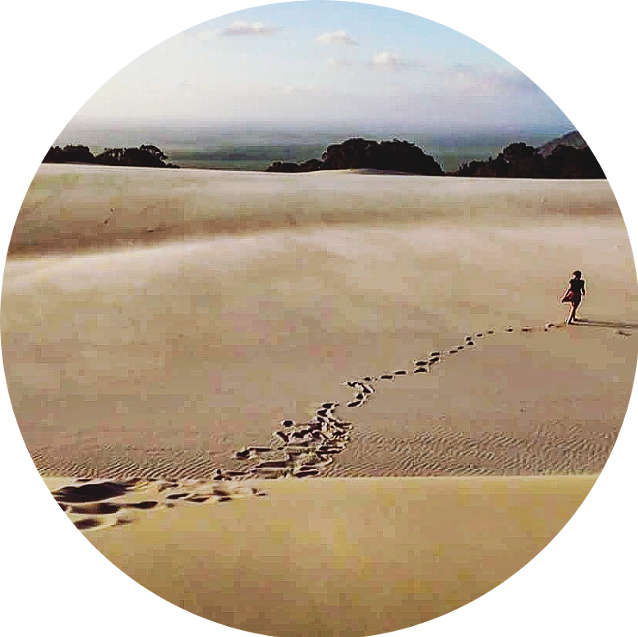 Team Transformations
Looking for an experience that will help give your team that edge during pre-season? Trying to find a solution for the mid-season slump in performance or commitment? Wanting to stir up the dynamics, try something different, challenge your players physically, and allow them to reach their full potential as a group?
Come JOIN Us for one of our Team Transformation sessions in which we will put your players in unfamiliar situations where they will need to work together to overcome adversity. We will facilitate the development of understanding their strengths, weaknesses and how they could best work together to achieve shared goals. With tips and techniques for how to apply these learning to your sporting pursuits, and activities designed to recognise the important links between body and mind, and how you can use these to your advantage, we look forward to Transforming your Team into the best they can be!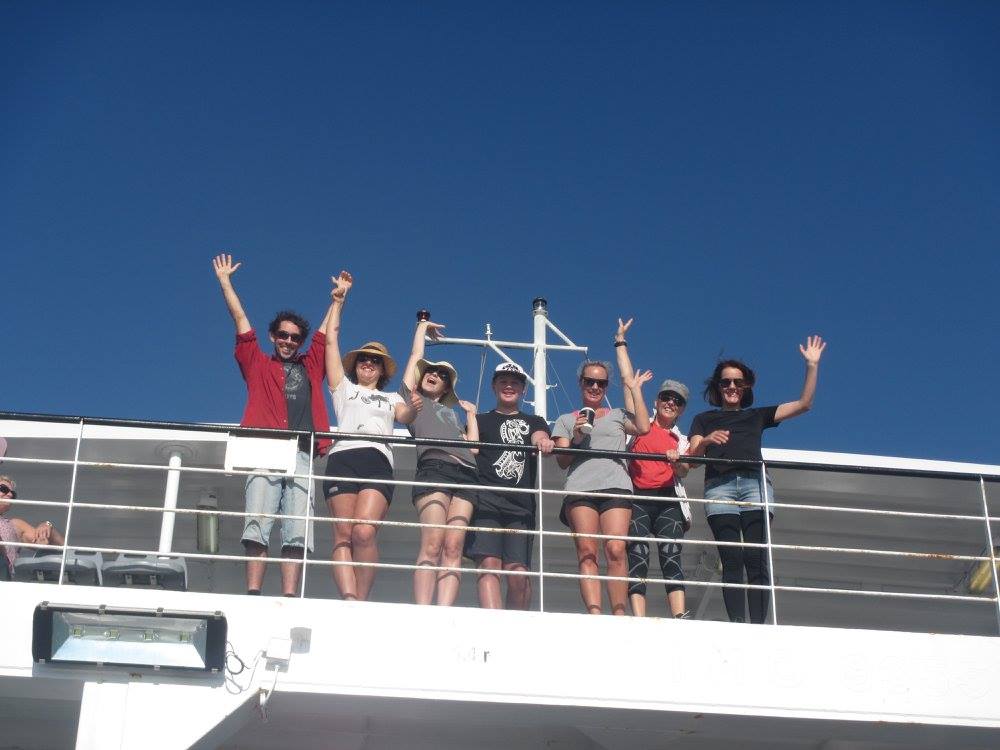 The Great Sandy Escape!
April 2016
A ferry ride, hop, skip and a jump...
Took us from the hectic pace of modern life into the depths of island paradise. The weight of life's troubles previously carried on our shoulders, soon exchanged for packs filled with the bare essentials for survival and plenty of tasty, wholesome food. After laughing our way through 10 kilometres of native bushland we spent a windswept night on home beach. Up early to watch the sunrise, with a little encouragement, soon everyone was hanging ten on a surfboard in their own unique way. Sandy toes and happy memories to take home for all!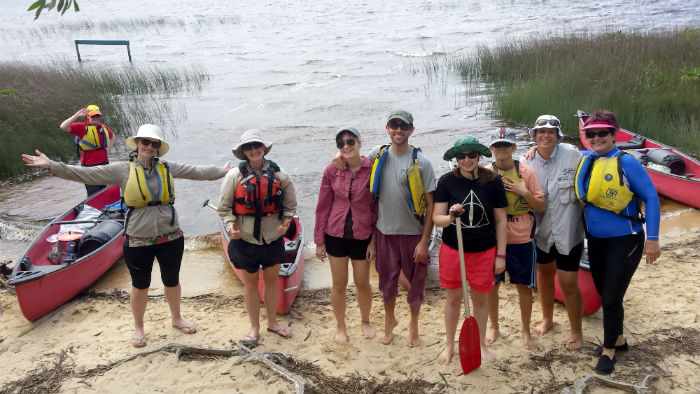 The Oarsome Weekend
February 2016
It all began at...
Lake Cootharaba, renowned for its tendency to provide a head wind, regardless of your direction of travel, lived up to its reputation. The relentless gale blew, as we canoed along her shores, and made every morsel consumed from then on, feel well-earned. Overcoming this obstacle first up, meant sailing through the Noosa Everglades felt like a dream. Our canoes rafted up, drifting purely with the force of the breeze on our Twister Mat we were using as a sail. The day was still young, as we stretched our legs out on the walk to watch the sunset over the Cooloola Sand patch. Many gasps were heard as we admired the bright stars on the night paddle back to camp. The last day finished with a calmer pace, a shorter paddle to Harry's Hut followed by some Yoga, an opportunity for reflection, and more delicious food. Revived and rejuvenated by good company, and beautiful scenery, we headed home.

About Us
JOIN is an Australian Owned, South East Queensland Based Company created to facilitate Outdoor Journeys so that you, regardless of your experience level, age or background can:
Experience the joys of Living Simply
Reconnect with your surroundings and let Nature Nurture you
Feel the benefits of eating Local, Sustainable, Organic foods
Create communities of like-minded people
Venture beyond your comfort zone
Leave having Revitalised your Mind, Body and Soul
We love the energy and power that is hidden within the natural world and the unpredictability that comes with exploring it. It reminds us to:
Be in the Moment
Go with the Flow
Be Spontaneous & Creative
Have No Expectations
Trust our Intuition
As leaders, we love that there are so many dynamics beyond our control in the wild, and will do our best to ensure that you are safe and still have that smile on your face, wherever our path may lead.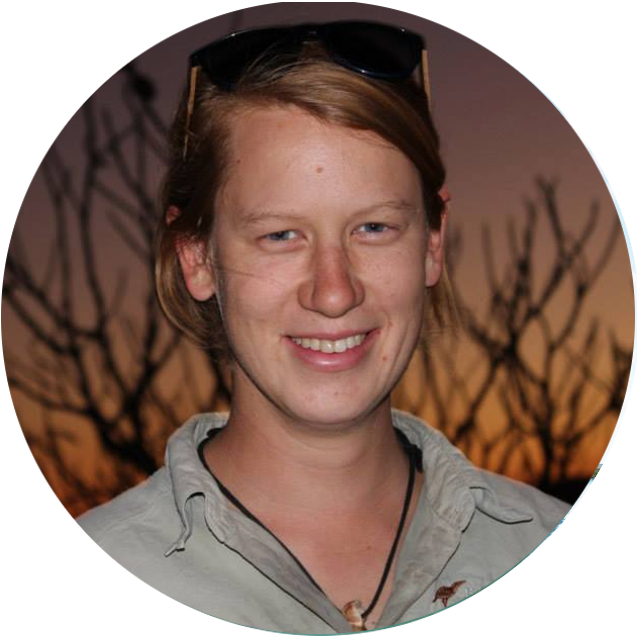 Jemma
Our jet-setting, go-getting team member, we are lucky to have Jemma JOIN Us when she's not off leading young people on month long trips through Fiji, New Zealand, Thailand or the Australian Outback. Bringing with her ten years of experience establishing, programming and delivering Outdoor Recreation Programs, Community Engagement Events and Adventurous Journeys, as well as a degree in Leisure Management; Jemma is a vibrant, enthusiastic leader, who will ensure your trip takes on a smooth, rather than a crunchy, peanut butter-style. If she's not overcoming her fear of heights by skydiving over Uluru, Jemma would love to help you find a trip that is just what you are looking for.
Tegan
Tegan is prime example of what JOIN is all about. Prior to meeting us, she had never been on a self powered multi-day adventure. Now, 1000s of kilometres of exploration later, it's hard to keep her inside! With a background in the Food Industry, and having written her own Cookbook, Tegan is responsible for ensuring your bellies are filled with Delicious, Nutritious, Healthy Nourishment. In addition, her recent training in Massage and Psychosomatic Therapy, will be crucial to ensuring our Journey nurtures your Mind, Body and Soul and her expertise in Photography will guarantee you have some evidence at the end of the trip to show your friends and family what you are raving about.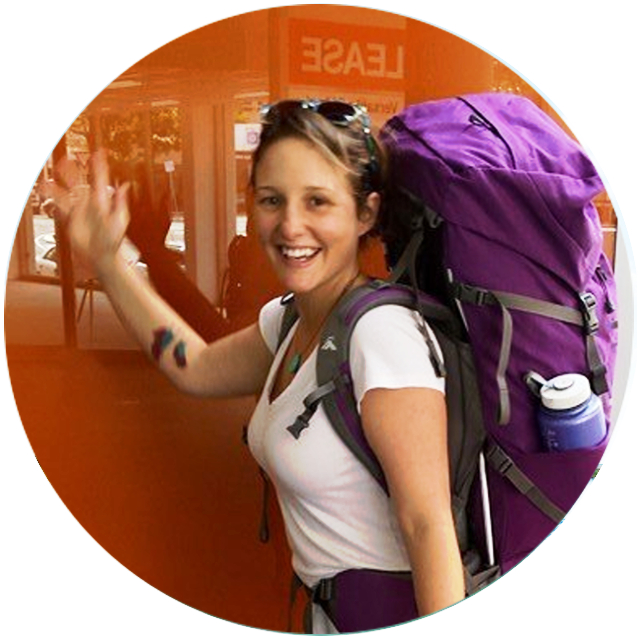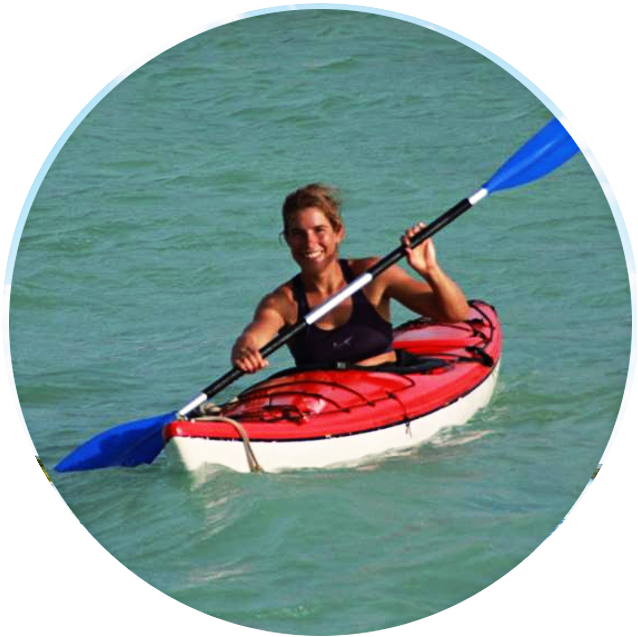 Laura
Laura has been leading outdoor adventures since she could barely walk, convincing her sister and their two labradors to follow her down creeks, up trees, and even on kayaking adventures across the back lawn. Now, when she's not Sailing the Pacific, Paddling the Amazon, Cycling around Asia or Walking across Australia; she's generally somewhere else in the Wilderness, working as an Outdoor Education Teacher, trying to unleash the wild-children of the next generation. A Wilderness First Responder, Surf Lifesaver and State Emergency Service Volunteer, if anything unexpected is to happen on our trips, Laura will smile cheekily and quickly improvise a solution, as she has probably come across something similar before.
Django
The Ultimate Adventure Dog, since we adopted Django a year ago he has been on a rollercoaster of tail wagging trails. From walking over 500kms as part of our JOIN Bicentennial National Trail walk in 2015, to living on a sailboat for a few months, Rock hopping, Canoeing, Stand Up Paddle boarding and even sleeping in a Hammock, nothing scares Django now! (except the chickens in the backyard). But this journey hasn't all been about us setting him free from Backyard Boredom into Adrenalin-filled Adventures, he has taught us so much too. To be Kind to Strangers, to show how Excited you are feeling inside and let it out (you should see his bum waggle), to sleep when you are tired, to trust your Intuition and to Live in the Moment!
.