Looking to cultivate your child's sense of Wonder and Curiosity? Struggling to tear them away from the screen and incorporate Green time into their week?
Why not JOIN Us on one of our Wild Kids programs. Designed to empower and inspire the Wild Kids of the next generation to rediscover their natural wellness through journeys in the natural world. Nourishing their health and wellbeing with regular mindfulness, emotional release opportunities and organic snacks, your child will leave our sessions revived, energised and with a big smile on their face. Come JOIN Us and unleash your Wild Child in our Nature Play Accredited program today!
Keen to Unleash a Wild Child and create Wildhood memories today? Check out our awesome ADHD program, Wild Birthday Parties and Super School Programs…
Wild Kidlets – 2 to 5 year olds
---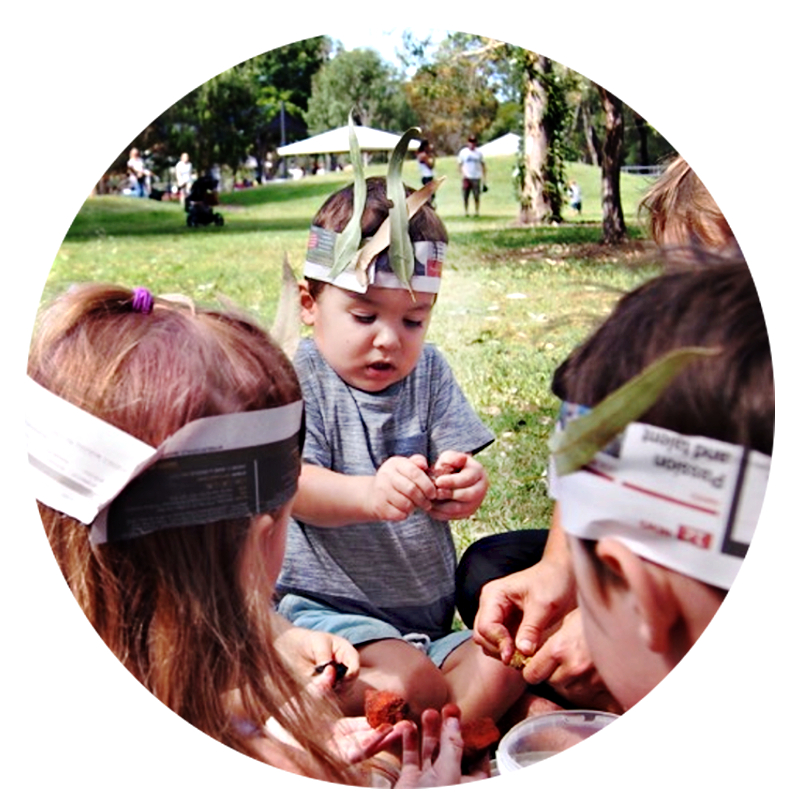 Our nature immersion program is designed to foster curiosity, creativity and connection with the real world. Filled with stories, games and treasure hunts as well as opportunities for mindfulness, risk benefit assessment and emotional freedom. Wild Kidlets is a great way to lay the foundations for lifelong wellness. After all, it's never too early to start creating Wildhood memories!
COMING SOON TO BRISBANE SOUTHSIDE THIS JULY!
Super Wild Kids
An uplifting program designed for children, and parents of children, who are showing signs and symptoms of ADHD. To raise awareness and promote understanding of the external and internal factors that contribute to Attention Deficit & Hyperactivity Disorders. We will introduce natural, holistic strategies for maintaining focus and positivity, while fostering compassion and understanding, and encouraging your child to thrive.
---
Positives of the Wild ones
Our FREE first session is all about empowering your child and reminding them that they are amazing just the way they are. To recognise that our bodies were designed to be active and attentive to stimuli, and it is our societal norms that have moved the goal posts for what behaviour is considered acceptable. A chance to change the way we view, talk and approach behaviour as a community and encourage you to notice the spark your child brings to any situation.
Our Super Wild Kids wellness Program
3 x 1 hour sessions
Hungry For Change
Nutritional ideas for gaining and maintaining attention. With hands on opportunities to create something tasty and a take home menu plan to help you integrate these ideas into your lifestyle. Tips and tricks to make trying new foods fun and meal time an event to look forward to.
Sensational Sensations
Get to know your child's sensory system and learn to identify the effects of increased sensitivity/hypersensitivity and overstimulation. Common sensory soothing/ self soothing strategies and a chance to make your own calming aromatherapy roller with Doterra oils.
Energetic Energy
Now we delve deeper into the invisible energies that can affect your child's behaviour – electromagnetic, wifi, chemicals and even emotions. Learn ways to understand and reduce the effect of these.
Investment:
For your family to attend the program – $130
Two adults and up to three children
What you will get:
Compassion and Understanding
A 5 day Delicious & Nutritious Menu Plan for gaining and maintaining attention
A Calming Aromatherapy Roller made with your choice of Doterra oils
A Frank & Oli Soy Candle to Light up your nights
PLUS: The chance to attend our Super Wild Camp later this year
UPCOMING DATES
FREE Introductory session: Tues 1 May, 3:30pm – 4:30pm
Sathya Sai Primary School, Northern NSW
To register your interest please SMS 0457 661 573
With your name and your child's name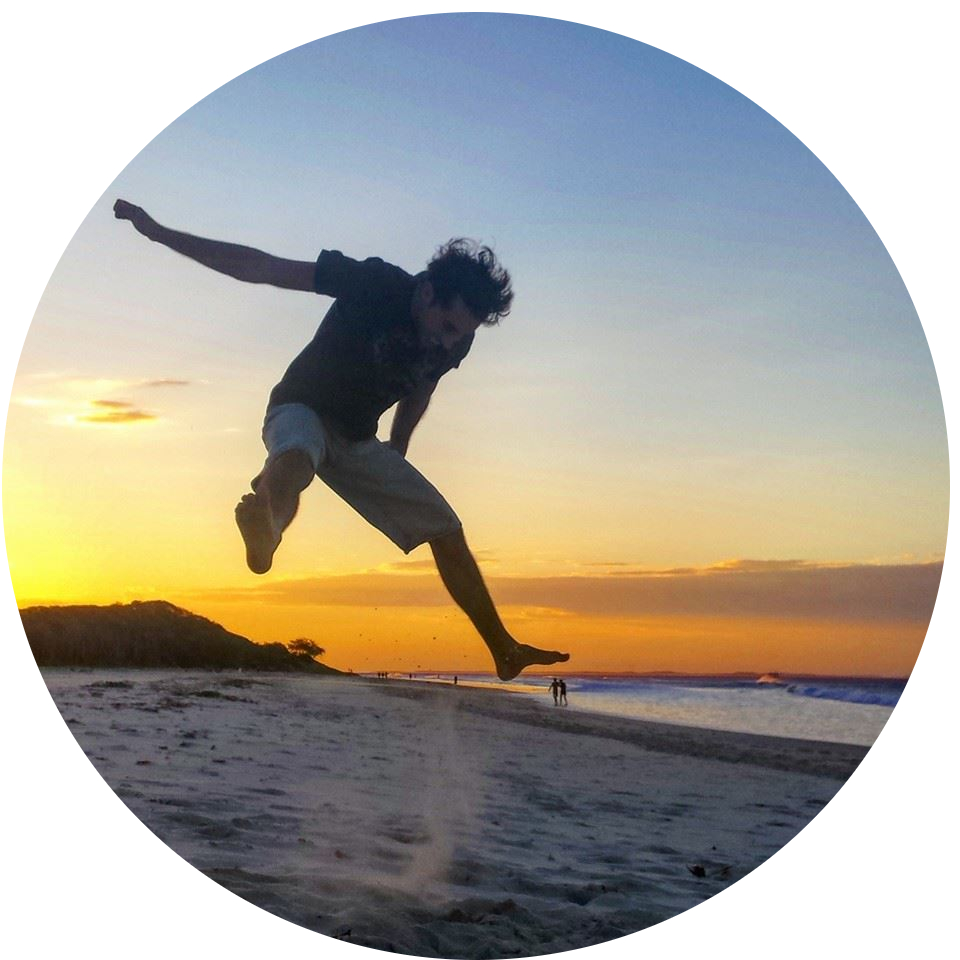 Have a WILD Birthday
Celebrate your wild childs big day by getting all their friends together and inviting JOIN!
We don't want to give too much away, but tell your friends to come prepared to get WILD and Muddy as we explore the local bushland, hunt for treasures to make some creative costumes, scream loudly, and feed our curiosity through touching, smelling, and seeking in amongst the wilderness.
JOIN will come to you, scout out your nearest park, beach or reserve and lead you and your friends through an hour or two of exploring and creating WILDhood memories. JOIN can cater from ages 5-12yrs and each Journey Outdoors In Nature is tailored to your childs age group to get the most out of your adventure.
Get in contact with us today, let us ease the stress of planning an epic birthday party and get us tailor the perfect package for you and your WILD child. With options to meet all budgets and needs, plus added extras like catering and photography to make your day stress free, why not book a party with us today. Packages from $150
Register your interest Now
---
School Programs
We offer incursions and excursions for OSHC centres and school holiday program providers. We can tailor a program to specifically suit a natural bushland or coastal location close to your school. To ensure we reduce greenhouse emissions and costs we will assist in facilitating a walking school bus so you can get to and from there safely and healthily.
---
Excursions
Wild Kids
A Wild time exploring the natural bushland where participants will be challenged to pay close attention to their surrounding while they find and match items during the treasure hunt. Then we will concentrate on the art of camouflage, through hide and seek like games and bush shelter construction, cumulating in mastering the mindful art of a "sneaky walk".
Barefoot Turtles
An epic day out at the beach filled with sand sculpting, wave-like mindfulness, and our crowd favourite game of Aquatic Predators & Prey. This involves students taking on the role of sea creature and learning about food webs through their personal fight for survival, dodging predators, gathering food and resources while avoiding the destructive HUMANS! Come sea for yourself!
Fully Wild
If you thought the Wild Kids program was awesome, then you are going to love our Fully Wild program. Exploring the elements further takes us into the realm of building and lighting fires and having a go at cooking a delicious creation over the coals. We also venture off the ground in our introductory tree climbing session or build mini boats to float down the creek and find a secret spot for some mindfulness. A great day to be Wild!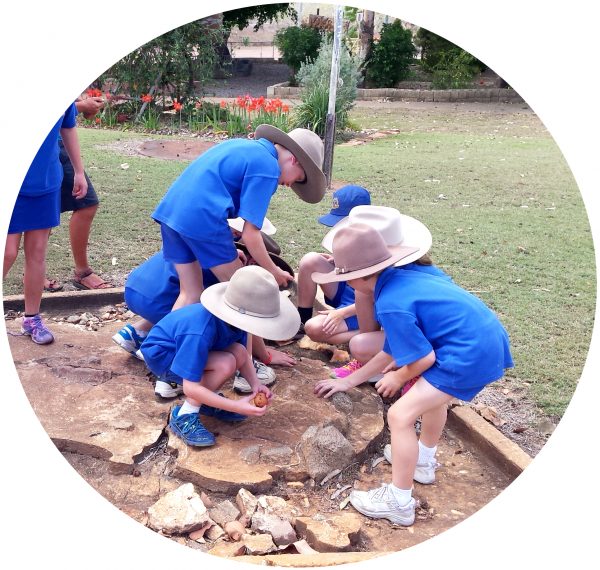 Register Your interest now
Incursions
Wild Kids
Prepare for a day in the Wilderness, except we will bring the wilderness to you! Packed full of fun activities, including our Predators and prey game, a real life simulation of life on the many strands of the Australian food web, a great learning opportunity, hidden amongst the laughs. With opportunities for Emotional release and Mindfulness, it's a great day to be wild- inside and out!
Barefoot Turtles
Can't find a way to the beach these holidays? Don't worry- we will bring it to you! Don your togs for a few hours of exciting water based games, including our Aquatic predators and prey initiative. We will be fish out of water and imagine we live under the sea, while actually still being able to breathe! Finishing off with some mindfulness to foster that inner calm that turtles just ooze.
Fully Wild
A chance to get truly wild, we will use natural materials to make camouflage body paint, work in teams to construct secret shelters (from materials we will provide), learn to work with the elements to light fires and cook delicious damper over the coals (in our portable fire pit).